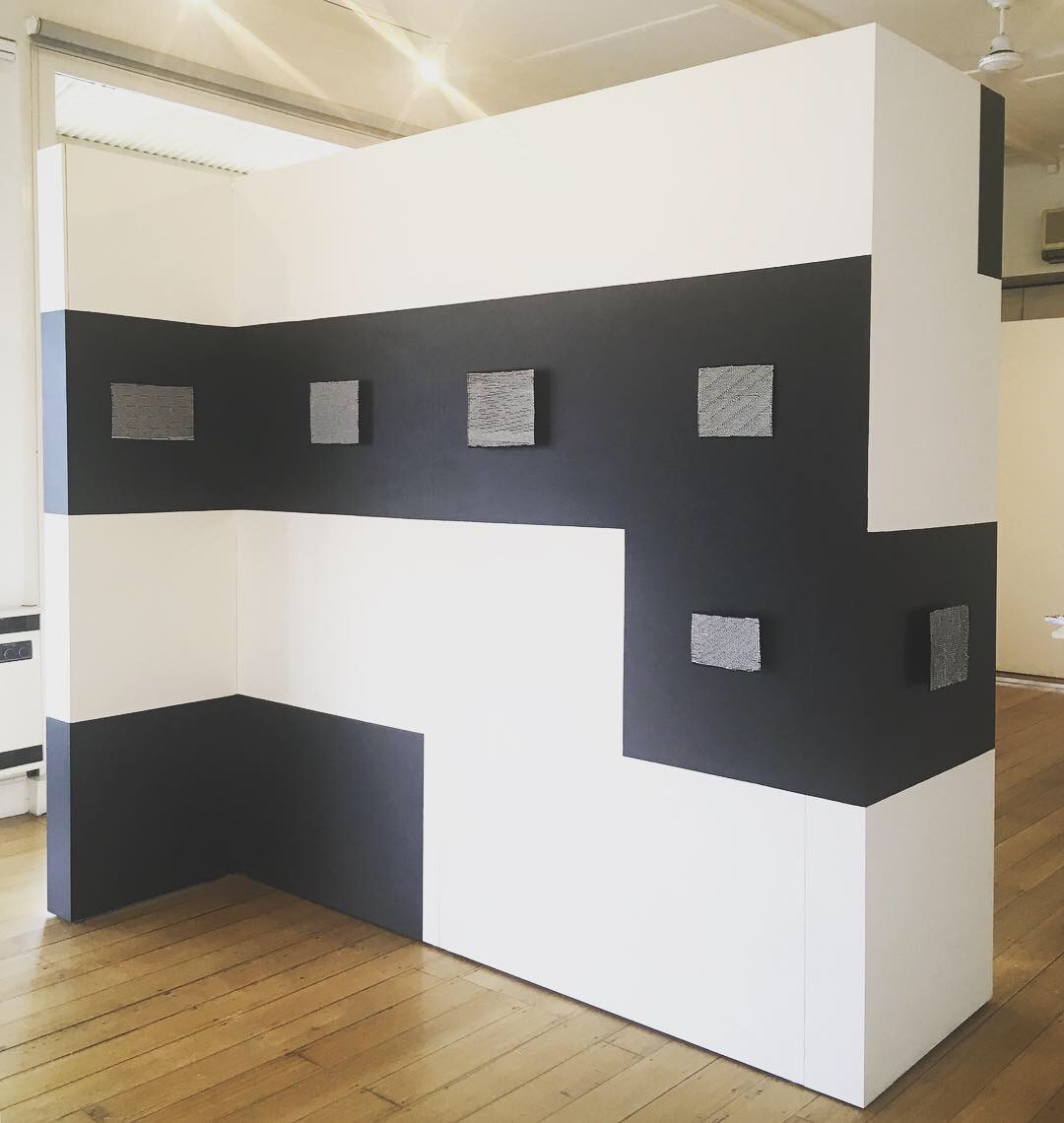 ATW18 2019
Australian Tapestry Workshop
7 Feb - 3 May 2019
ATW18 is an exhibition of participating Artists' in Residence from 2018 and the artwork which culminated from their experience.
During my residency at the Australian Tapestry Workshop in 2018, I explored tapestry techniques as a method for contemporary drawing and developed practice-based research around the concept of Impermanence. From this base, I created a series of new works that navigate architectural structures via repetition and transient pattern.
Working intuitively to direct the process, vibrant pattern is revealed from a foundation of monochromatic lines. Each shift of direction these horizontal wefts take culminates in an optical pattern, disrupting the linear surface of the drawing. As these patterns pulse ephemerally atop the solid black and white surface, they allow an in-between space to come forth and be perceived as an entity.